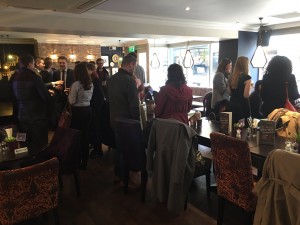 As you may know, we are involved in the planning and running of the networking group, YP (Young Professionals) Fridays along with Walker Singleton, SM Rooftech and Towndoor.
For those of you who don't know, YP Fridays is a monthly networking event which aims to encourage young professionals, future business owners and entrepreneurs to broaden their network and make new contacts.
Our April meeting will be held at Revolution in Huddersfield Town Centre on Friday 29th April at 12:30pm. It will take place upstairs in the terrace area and free pizza will be provided.
Our guest speaker is Jason McCartney and all our networkers will have the opportunity to put questions to him. It should be an interesting one!
We hope to see lots of you there, come and have a chat.