So you've set up your Twitter business account and you are ready to tweet but is there a right way to do it? Not sure about where to start with hashtags and retweets etc.? Have a read through our blog on how to get the best out of Twitter and strategies for tweeting.
What is Twitter?
Twitter is a social media platform that enables users to share their thoughts, news, and information in 140 characters of text or less. Twitter makes global communication cheap and measurable. Profiles are (usually) public — anyone in the world can see what you write, unless you elect to make your profile private. Users "follow" each other in order to keep tabs on and converse with specific people.
Share interesting content
Start with some of your news, information and other marketing content. Always try to be positive and professional and keep up with the latest trends in your industry.
Share your knowledge with your followers
It is good to offer valuable insights and helpful information to your followers – they may then see you as an authority in your field and may be likely to do business with you in the future.
Engage with your followers
If someone posts a comment then make sure you respond. It's not always possible to reply straight away but set up your notifications to alert you that you have a response on your Twitter site. Remember to use their @name in replies too.
If you receive positive feedback – remember to retweet this
When someone says something good about you and your company then a retweet does double duty. It shows that others appreciate what you do and it' not just all first hand material being published.
Use Hashtags correctly
This will connect you with all the other businesses commenting on #steel for example. If in doubt, check the hashtag before you post.
Remember this rule of thumb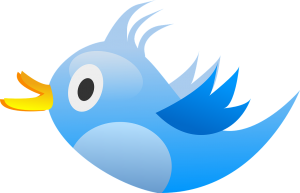 Whatever you tweet or retweet on Twitter reflects back on your business – remember to align yourself with your business purpose and values. You only have 140 characters so be unique and no spelling mistakes!
This article was written by hellomint Social Media & Marketing. For more info or advice on using Twitter for Business please contact the team on 07792 006055 or email info@hellomint.co.uk. www.hellomint.co.uk