It is now more important than ever to possess the key skills to understand what works and what doesn't in the world of social media.  It's no longer enough to simply schedule a few tweets and hope that someone engages with your posts.  Today's successful social media experts need to be on top of current affairs, events and trends as well as possess an in-depth understanding of the different platforms and how to analyse data.
In a recent survey from the Young Entrepreneur Council (YEC) it was reported that certain key skills in social media management matter the most for those wishing to be successful in social media.
To be successful in social media you need these key personal attributes:-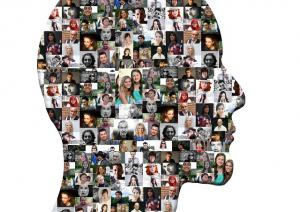 1.Personal and online social grace – know what you are talking about & be an authority on it.  Regular blogs and social media posts with experts online help to become more influential.  Public speaking, networking and interacting with people help to make you stand out in your industry.
2.Good editorial & writing skills – content is key as they say, but make sure what you write is creative and well thought through.  Your social media strategy should sit within your overall marketing strategy using the same style. No spelling mistakes or typos either.  Learn how to tell a story to engage with people online.
3.An understanding of the different social media platforms – recognise how your audience varies across different platforms and which work best for you and your business.  Do you know how to target your audience via different platforms and turn these into business results?
4.Knowledge of what is going on in the "real world" – this means working around key dates, events and factors for example sensitivity to a natural disaster/accident or a public holiday.  Working out how your business can be affected by events outside your control and how to deal with these as they arrive.
5.A good sense of humour & empathy– the good old fashioned British stiff upper lip does not work in social media.  You have to be real and by sometimes adding humour to your social media posts which in turn can really bring you loyalty and increase your followers/likes. Empathy with your audience & understanding their tastes and habits so you can be part of the conversation also helps.
6.An eye for fresh and relevant material – this is key to increasing audience engagement.  In the social media world it's important to always be looking for a new angle or get ahead of what others are doing – this will maintain your followers.
7.An understanding of the stats & data– this is how effective your posts are – how sticky are they?  Learn from what has worked well and what has not – it's important to have the ability to analyse key data and statistics.
8.Be a multi tasker – the average social media manager needs to be a digital marketer, a qualitative and quantitative analyst, a public relations pro, customer service advisor, writer and much more.  Fast thinking and moving also key!
Here at hellomint we work hard to meet our clients social media needs.  We believe that we possess all the skills lists above and strive hard to stay ahead of the game.  The world of social media and marketing is constantly evolving and hellomint offers an excellent social media management service to those businesses looking to outsource this element. If you would like to discuss your social media requirements please do not hesitate to contact us at hellomint info@hellomint.co.uk
Source of report :- http://mashable.com/2015/04/23/14-traits-social-media-manager/