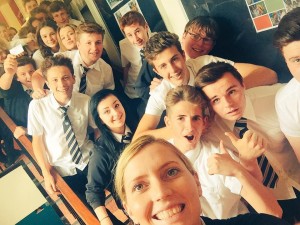 Over the past six months, Managing Director, Nicola Mellor has been speaking with pupils at Holmfirth High School.
At the beginning of the year, Nicola was approached by the school and asked if she would be interested in sharing her knowledge with pupils taking the Business Studies module. She felt this was a great opportunity to inspire young people who have the potential to become future business persons or entrepreneurs!
Nicola has been visiting the school a regular basis to talk and offer advice to Year 10 pupils. She has been speaking to pupils about her experiences of setting up a business, marketing a business and other areas relating to being in business. Nicola is also encouraging pupils to look at apprenticeships as they are quickly becoming a crucial part to many businesses, particularly within marketing.
Nicola hopes that her involvement will inspire business studies pupils and her first-hand experience of business will provide an understanding of working life.