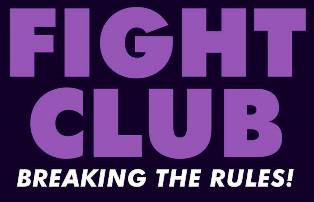 We are overjoyed to announce that this month hellomint has become a founding member of the Laura Crane Youth Cancer Trust's Fight Club!
Although it is said that the first rule of Fight Club is not to talk about Fight Club, we couldn't contain our excitement to be involved with this fantastic charity. If you haven't heard of the Fight Club or are unsure exactly what it is – rest assured the hellomint team won't literally be involved in any brawls anytime soon. The organisation is called the Fight Club because it was set up as a way of raising money to fund the fight against cancer in young people and teenagers.
The Laura Crane Trust is a charity that we've been wanting to get involved with for some time now, so we're happy hellomint and the Trust have finally been able to come together for this initiative.  We thought the Fight Club, which offers commercial partners the chance to engage with the charity and with other members through the events they run throughout the year, was a perfect fit for us! The Laura Crane Trust is a local Huddersfield charity that does great work within the community.
Unfortunately, we may have to fight cancer for many more years to come. However, with continued improvements in diagnosis and treatments, along with improved health awareness and support for young cancer patients; one day we hope to win every single battle against the disease. The Laura Crane Trust make improving awareness and support a priority.
Our Managing Director Nicola Mellor said: "Here at hellomint we're thrilled to finally be teaming up with The Laura Crane Trust on this fantastic project. If hellomint's involvement with the charity can help just one young person suffering with cancer, its an investment worth making."
"It's also a great opportunity for hellomint to meet other businesspeople in the local area and network with them and create new opportunities. We're certain that The Fight Club will go from strength to strength and we will be seeing many more businesses joining in the coming months and we're excited for the future."