The Talk of the Town – hellomint
Recently I have been involved in rather a lot of Press & Media articles. This has been a great opportunity for me to promote my business and share my story with a much wider audience.
December:
As part of the Business News in the Examiner I was featured in "The Business Profile section" 
The article details about my career background, how I set up hellomint and how my business operates.
To read the article in full, please click HERE
January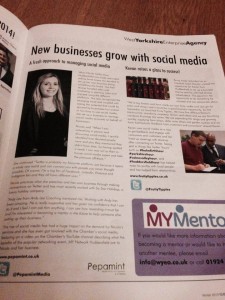 The Mid Yorkshire Chamber of Commerce produce a quarterly magazine called Close UP which is sent to all members.
The feature mentions hellomint and talks about my story and the MY Mentor programme which has helped my business immensely.
To read more on this article and the Close UP magazine, please click HERE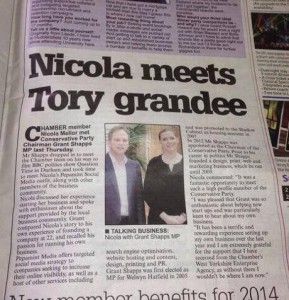 The Mid Yorkshire Chamber of Commerce invited me to attend a meeting with Conservative Party Chairman Grant Shapps MP. 
I was delighted to attend and have the opportunity to talk to Grant about my business and how well it is going.
The Mid Yorkshire Chamber of Commerce have written more details about the meeting on their website. To read more about it please click HERE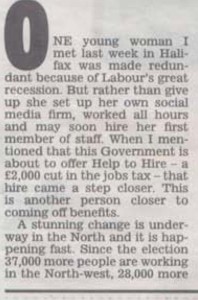 Following my meeting with Grant Shapps MP, he was kind enough to mention me in his feature in the Daily Express. I feel honoured for him to discuss my business in a National Newspaper.

To read more about Grant Shapps feature in the Daily Express, please click HERE