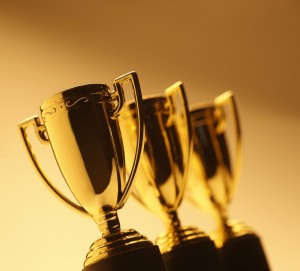 Want to know what's better than winning awards? Our clients winning awards!
We believe that all our clients should be recognised and rewarded for their outstanding performance, whether it be excellent customer service or an innovative idea. We listen to what our customers want and act on it. This is why 98% of our award entries have been shortlisted and 80% have won.
Our recent client wins have included Examiner Business Awards 2015, Eaton Smith Business of the Month Award and 2015 BiY Inspired Awards.
Our client, Mr Flyer has had huge award success over the past year. Their recent win was the prestigious 'One to Watch' award at the 2015 BIY Inspired Awards. The award aims to recognise a business on the cusp of great things.
Mr Flyer were delighted to be recognised at the prestigious award ceremony and commented "We must give special thanks to hellomint who did all the hard work in entering us in the first place and doing all the hard work in writing all the necessary information. If you would like to see your business winning awards we fully recommend hellomint."
.
To find out more about Mr Flyer, visit www.mrflyer.co.uk