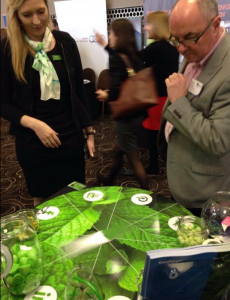 On 16th of March, we attended the popular Kirklees Business Conference at the John Smith Stadium in Huddersfield, with over 45 stands including Arrow Self Drive, University of Huddersfield, Eaton Smith Solicitors and many, many more!
With an absolutely fantastic atmosphere, a selection of fabulous guest speakers and various activities to take part in throughout the day (including our very own 'Wheel of Fortune'), delegates and exhibitors unanimously agreed that it was a brilliant and worthwhile event.
Kirklees Business Conference is an annual event hosted by the Mid Yorkshire Chamber of Commerce, allowing businesses to meet and present themselves.  It's also a fantastic opportunity to network.
If you weren't able to attend this year, we absolutely recommend coming along to next year's event, which we're sure will be just as unforgettable (if not more) than 2016's.