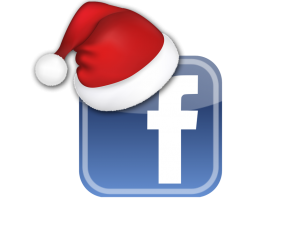 There's only a few days left until Santa arrives, and Facebook is ready to get in the Christmas spirit. Facebook messenger has debuted a range of festive features, including improved photo sharing facilities, graphics and customisation options for messenger threads.
Snow Themes
Well…it isn't Christmas without snow! Facebook messenger has added a range of snow themed graphic overlays. Firstly, you get a sprinkling of snowflakes floating down messenger when you send a Santa, Christmas tree or snow related emoji or sticker. Secondly, is a snow globe effect for profile pictures on Android.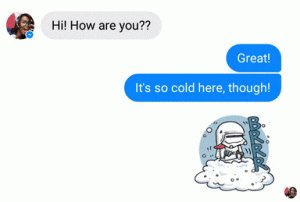 Photo Magic
Photo magic uses facial recognition technology and notifies you with an option to share your photos with your friends in them. According to Facebook, there's no better time to launch Photo Magic, with over 28% more photos and videos being shared over the holiday system, 73% of these Facebook posts being created on a mobile device. Additionally, 9.5 billion photos are being sent through messenger each month. The new feature is likely to be a success.
Thread Customisation
Just to spread the Christmas cheer, Facebook is allowing users to customise their Messenger conversations with various colour choices, emoji's and nicknames. You can make Messenger your own with the updates, allowing you to feel closer than ever to your family and friends over Christmas.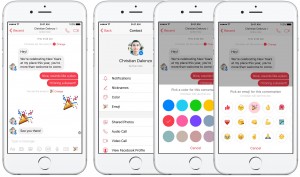 Boosting Messenger
We can expect a lot more innovation from Facebook Messenger in 2016. For example, last week Facebook announced their new integration with Uber allowing users to order a ride without ever leaving their Messenger stream. You can click on an address and Uber will be an option.
Whilst the focus for the next week is on the holiday season, we are sure to see technology that extends well beyond a basic messaging app.
Article/Image Source: www.socialmediatoday.com