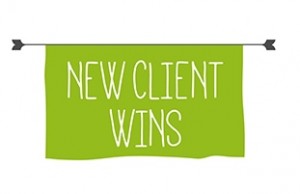 Huddersfield based Digital Marketing Agency, hellomint have set their sights high in 2016 following their busiest month so far. 
2016 has been a good one and we're only in January! We have now been established for just over two years working with SME's throughout Yorkshire, North West and beyond. This month, we are delighted to report "record breaking" client wins which has put us in great stead for the year ahead.
During the past month we have expanded our team, with the recruitment of Digital Marketing Apprentice, Lewis Turner. Lewis comes from a background in IT and Graphic Design, and plans to implement his skills into our clients' work. He shares the same passion for the business as the rest of the team, and he looks forward to extending the team's skill-set.
We will continue to actively seek new recruits to join the company later in the year in line with our current 2016 business plan.
Nicola Mellor, Managing Director of hellomint, commented: "I am thrilled with the the current success we are having already this month, it's an excellent start to 2016 for the company. It has been the busiest month for the company yet, with five new client wins, making this a record breaking month for us. We're looking forward to see what else is in store for us this year."